Mack-Volvo
Project Management
The design studio was contracted with Volvo (Mack) Trucks NA to project manage the production of two scale models for an Art Center College of Design sponsored project.
The Mack, 1/10th scale, concept is based on a flexible system for long haul cross country transportation. The truck can be placed on an unmanned-rail system, and locally deliveries are then manned-driven to their destinations. Concept fabricated by Jay Brett. Designed by Matt Sokol.
Project Management | Logistics
| Industrial Design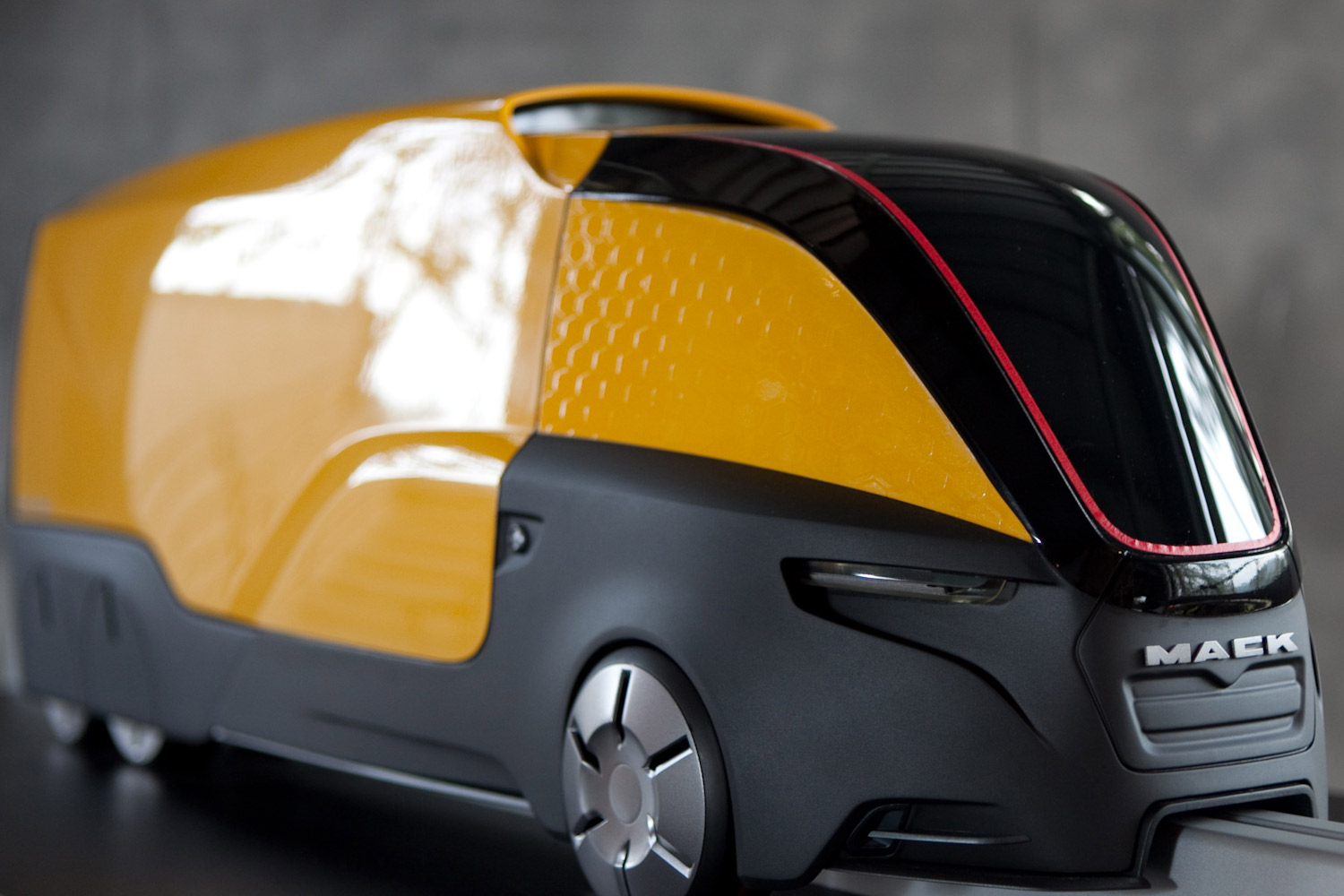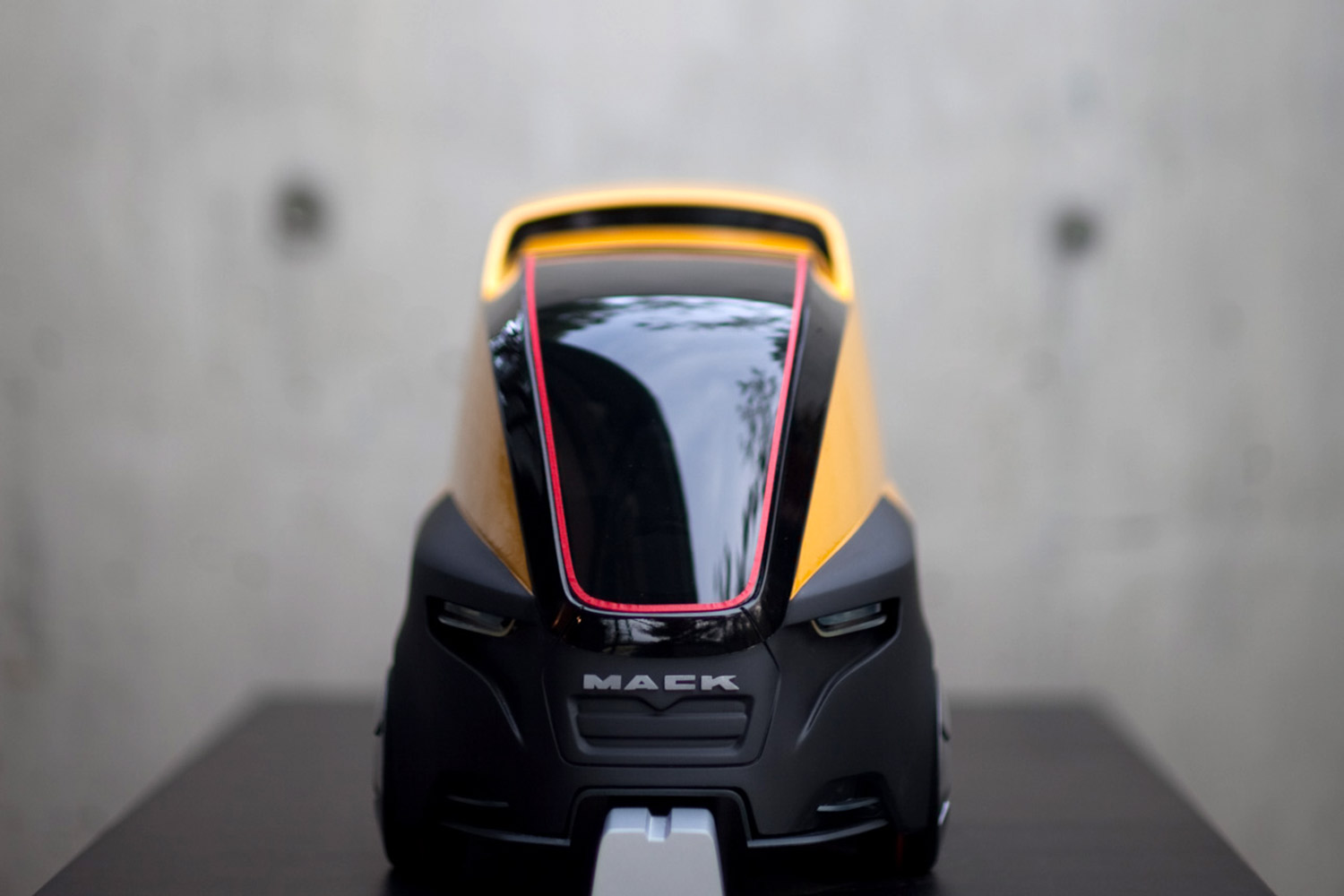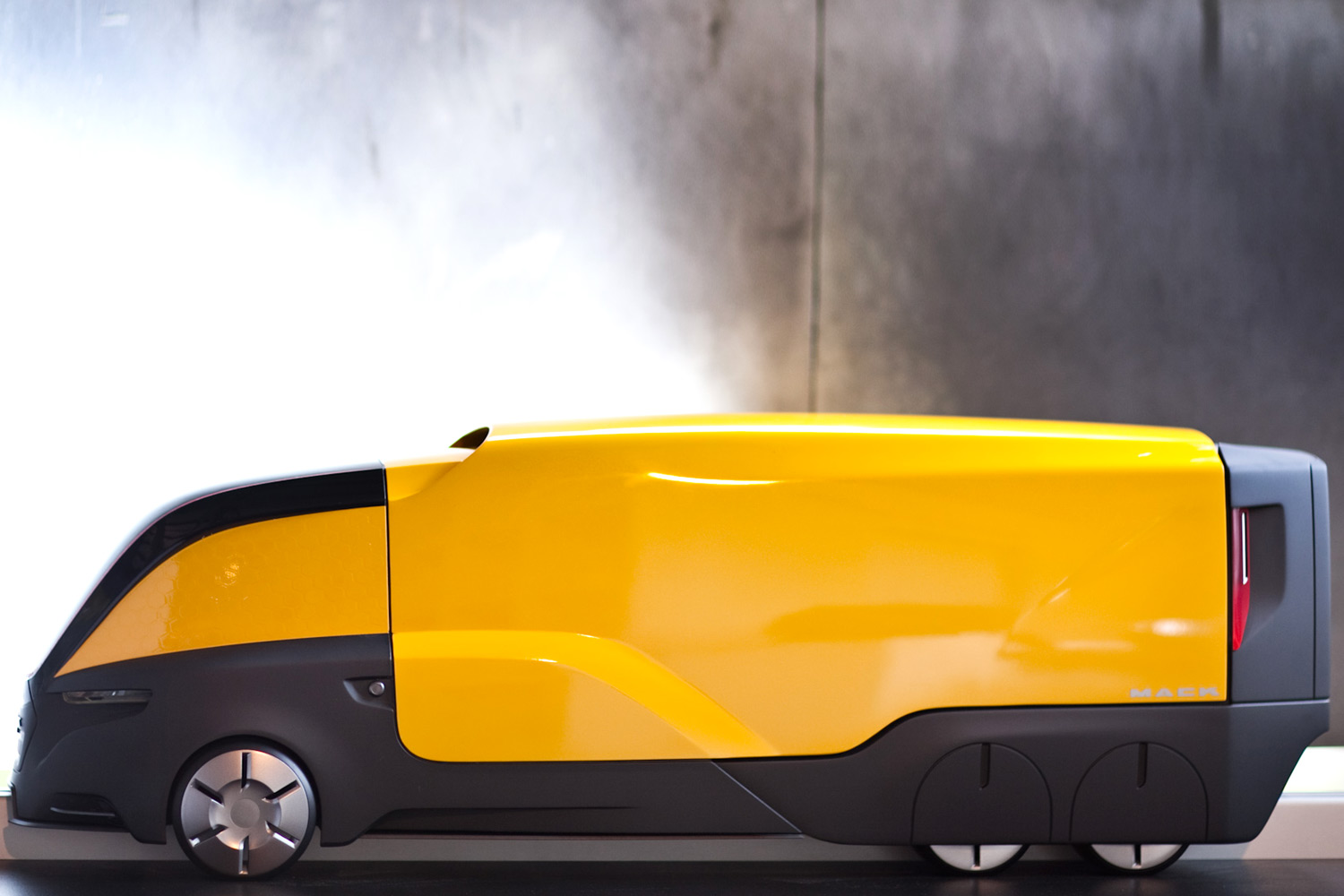 The Skylon is a look into the future of long distance cargo transport. The design utilizes a full solar panel array roof top along with electric hub motors for the cab all while being designed for maxim drag co-efficiency. The 1/8th scale model is made from CNC'd high density foam, automotive paint finish. Additional elements are made from SLA parts, fiberglass and acrylic.  Concept fabricated by Jay Brett. Designer Nikita Kalinin.