HPD
Honda Performance Development
HPD specializes in the design and development of race engines, chassis and performance parts, and technical/race support.
HPD entered the Indy Racing League's IndyCar® Series in 2003, and was the sole engine supplier from 2006 through 2011. After the return of other manufacturers in 2012, Honda continued its unparalleled achievement in durability and innovation, powering teams to Indianapolis 500 wins in 2012 and 2014.
Industrial Design | CAD Surface Modelling | Engineering – DFM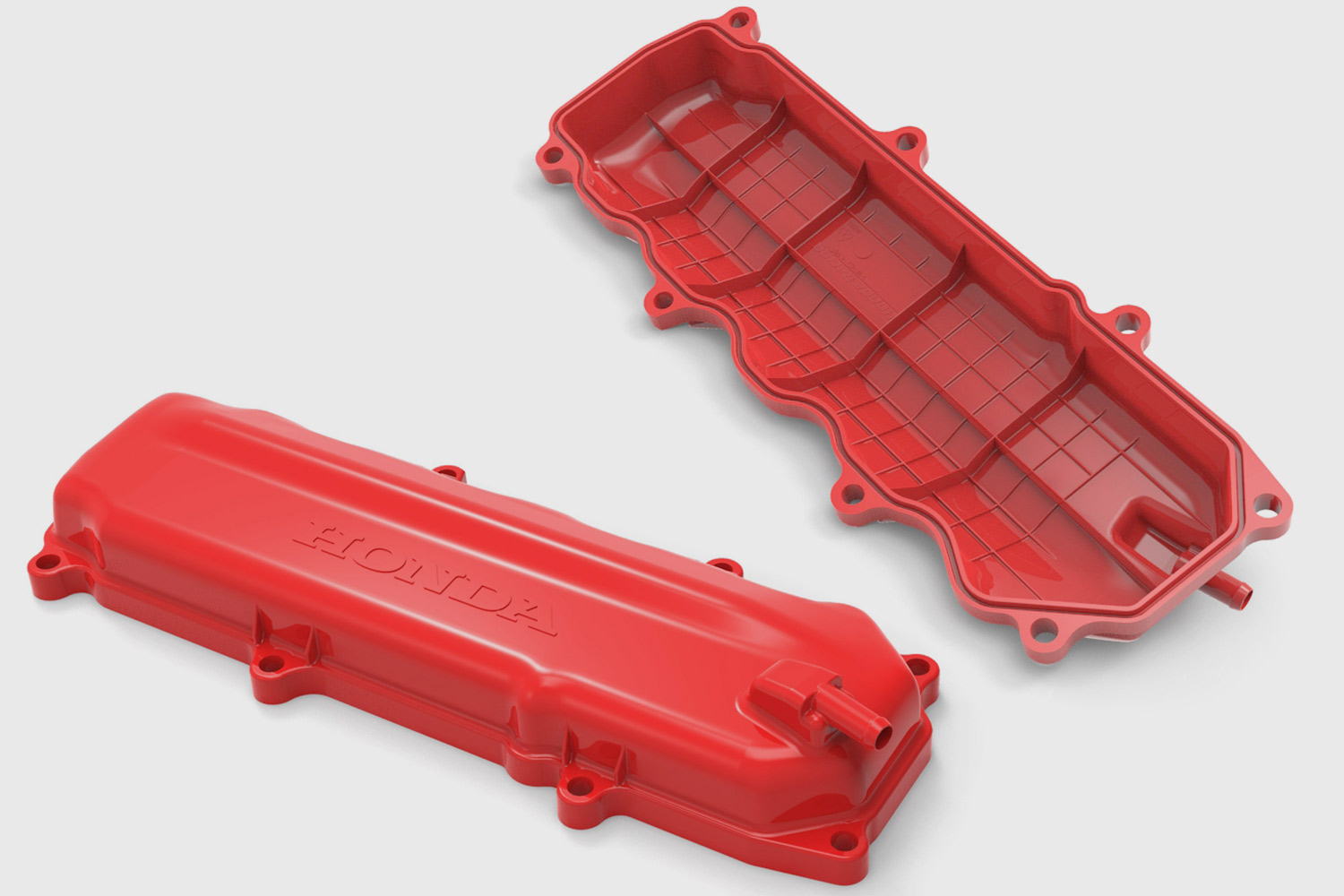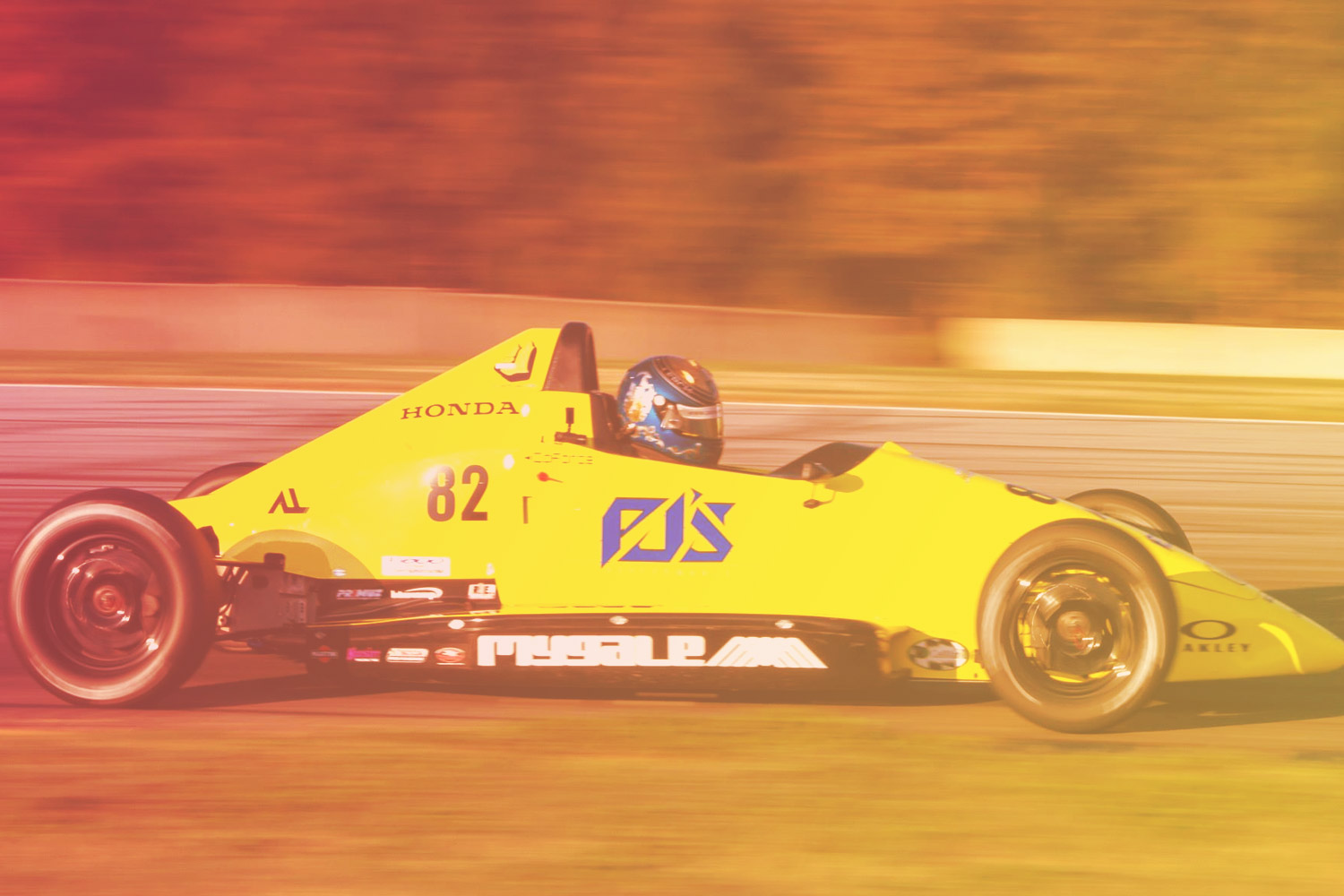 HPD was in development of an engine for open-wheeled racing in the Formula Ford category.  Their new engine was a modification of the Honda Fit engine and needed a cam cover to account for a dry sump oil system.
Our studio worked with HPD to create a new industrial design that accounted for entirely new surfacing, materials, color, and new form factor without an oil cap. This project included detailed design engineering drawings, final CAD data for tooling and injection molding.
KEEP sourced tooling, and managed injection molding production in Southern California. The final product was a glass-filled Nylon-Polyamide precision injection molded racing cam cover.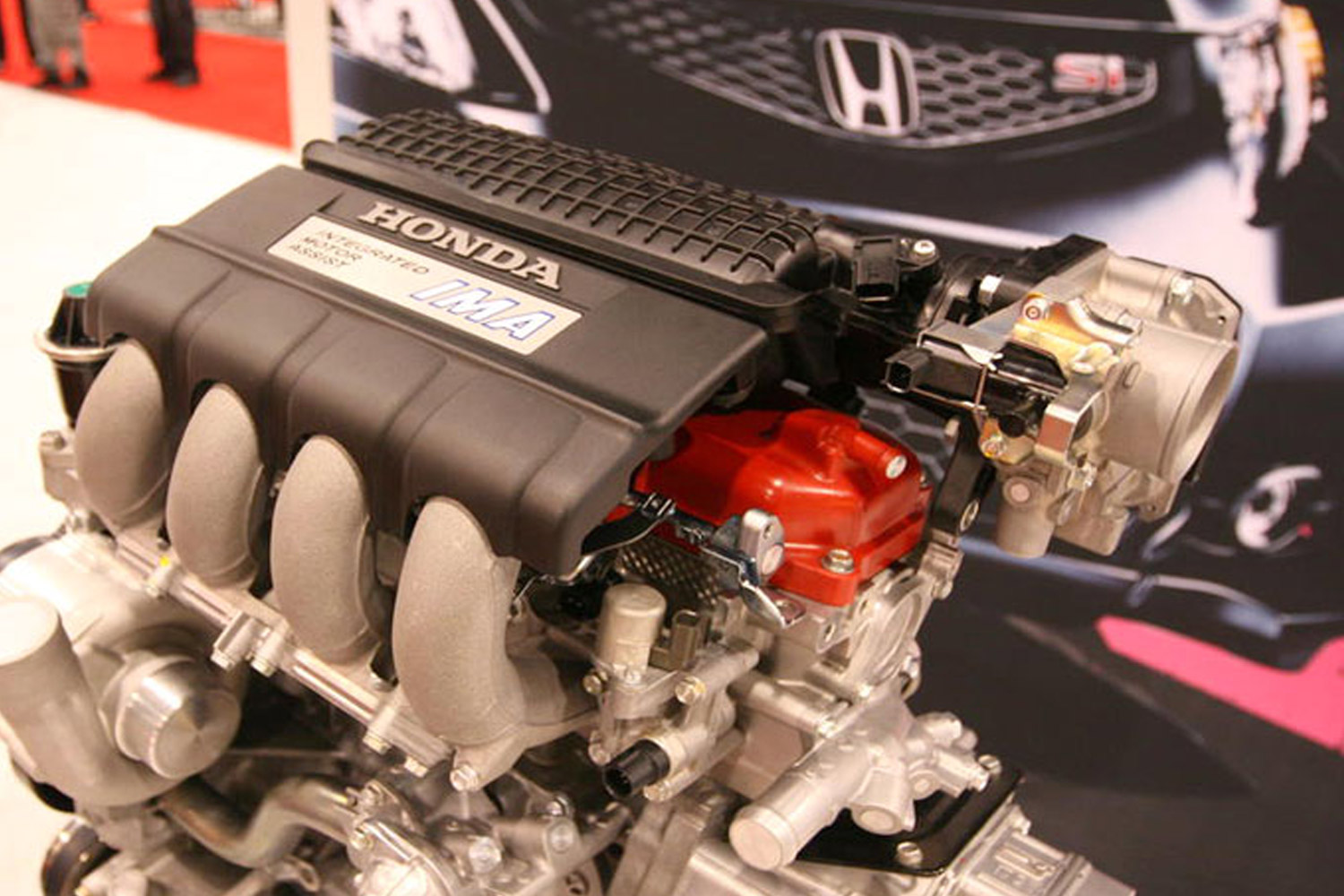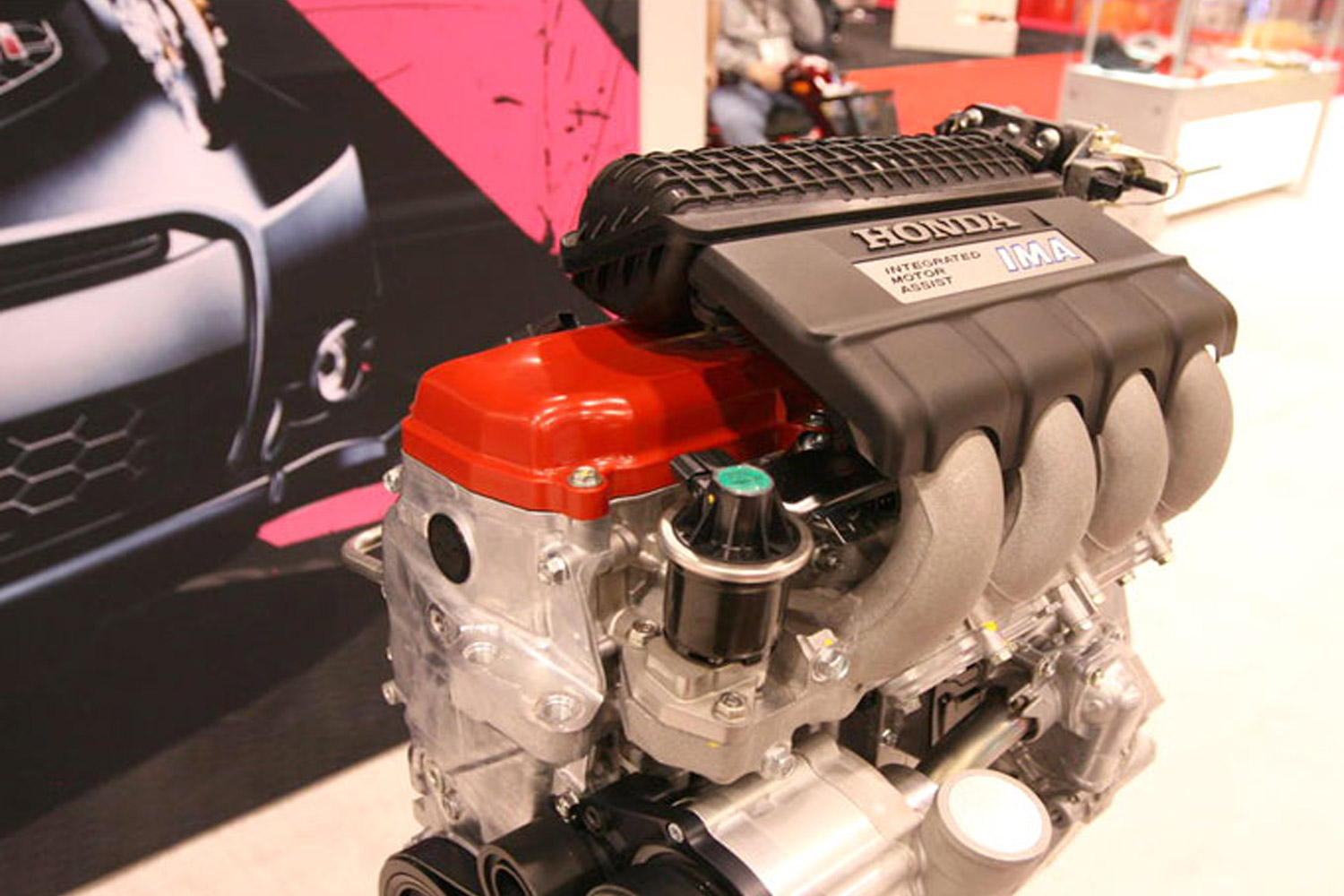 The Honda project involved comprehensive and rigorous design engineering components.  Beginning with many 3D printed SLA prototypes to refine form development and surfacing revisions.  Followed by a Nylon Polyamide 3D printed functional fit-and-finish prototype.
Engineering simulations were calculated with CAD software for failure and finite element analysis (FEA) to account for 12-20 lbs of vacuum pressure on the cam cover.  FEA stress analysis informed the design and placement of ribbing for additional strength.
Final 2D engineering drawings indicated material, finish, and key hard point dimensions.  Engineering drawings were sent with final 3D CAD data to toolmaker and manufacturer for injection molding.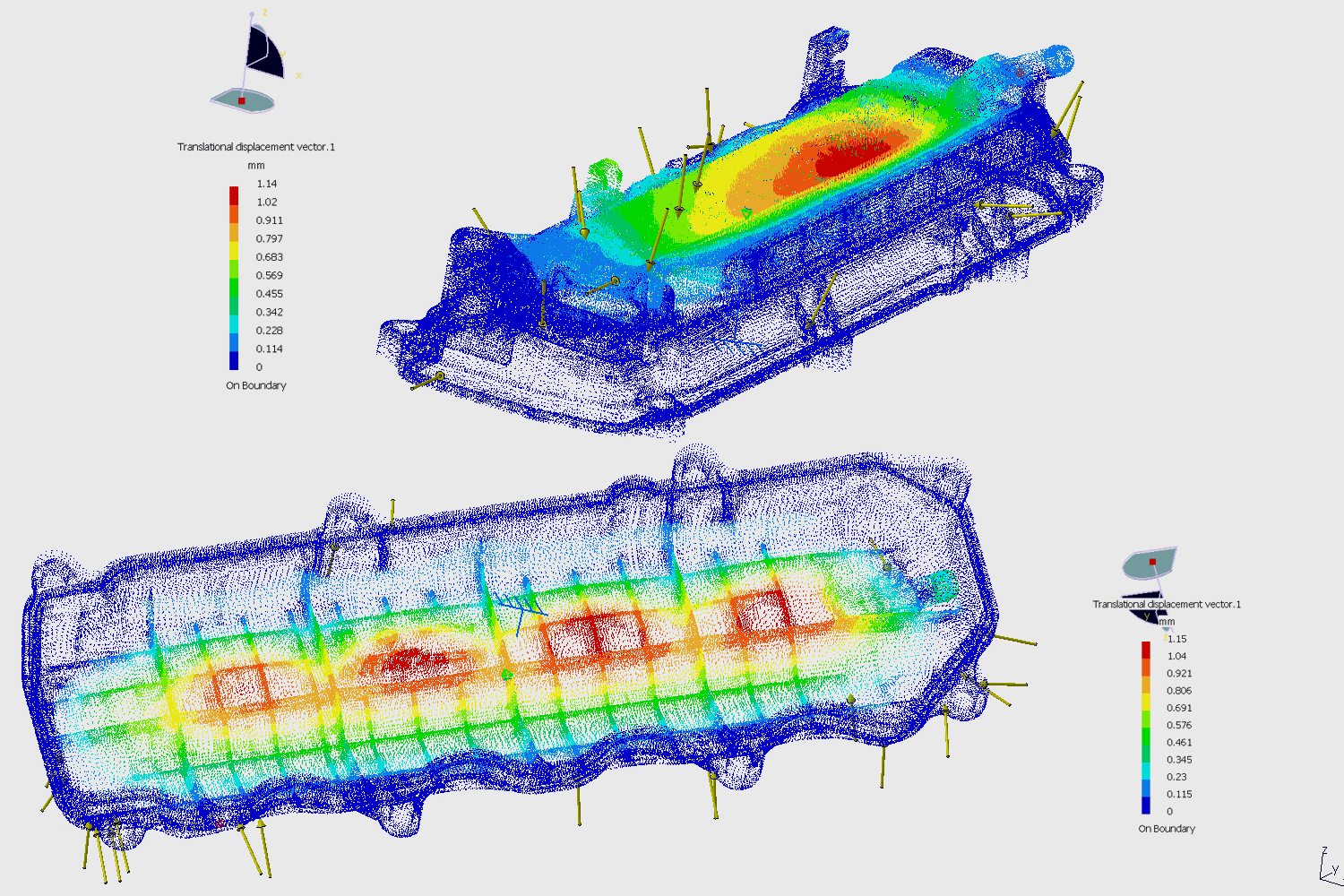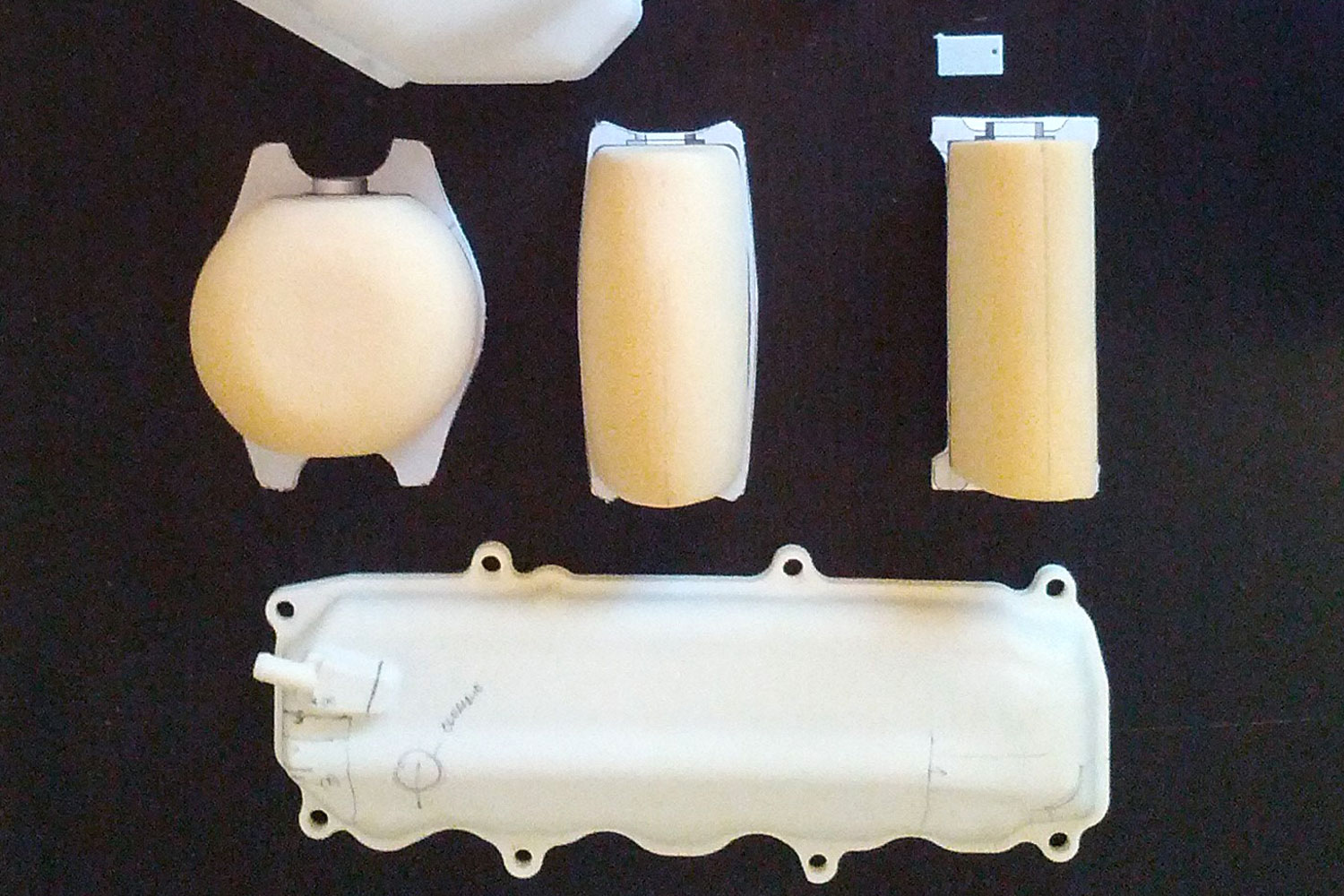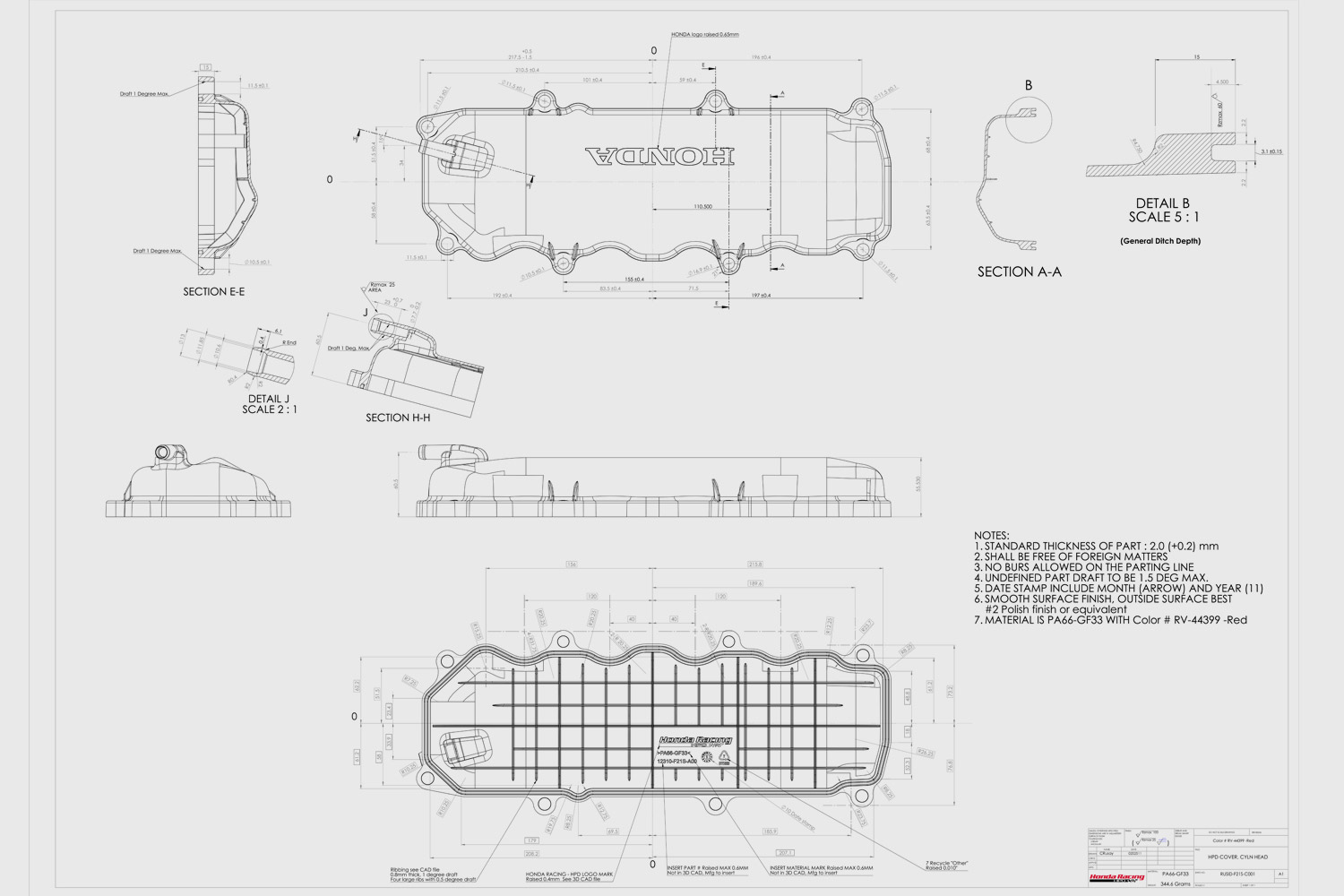 Our engineering phase adhered to standard DFM practices to ensure manufacturability and cost effectiveness.  During this phase our studio validated tolerances and draft angles for injection molding, as well as material resin selection, final surface quality, and overall design of tooling molds.