Green to Grow
BPA-free for health
Safe Materials for Product Design 
Injection molded BPA-Free Polypropylene bottle and sippy handles.
The studio worked with Green to Grow to launch a range of new product introductions (NPI) to the market.  Green to Grow was first-to-market in the BPA infant feeding consumer space.  They produced feeding bottles, food containers, and sippy cups.  Their products were featured for many years in Whole Foods Market.
Green to Grow Ecosystem™ Sippy Trainer Cup includes a spill-resistant soft spout to help ease baby's transition from bottle. Independently tested for safety. Made from recyclable polypropylene plastic. Free of BPA, phthalates, PVC and lead.
Industrial Design | Advance Concept Design | Engineering – DFM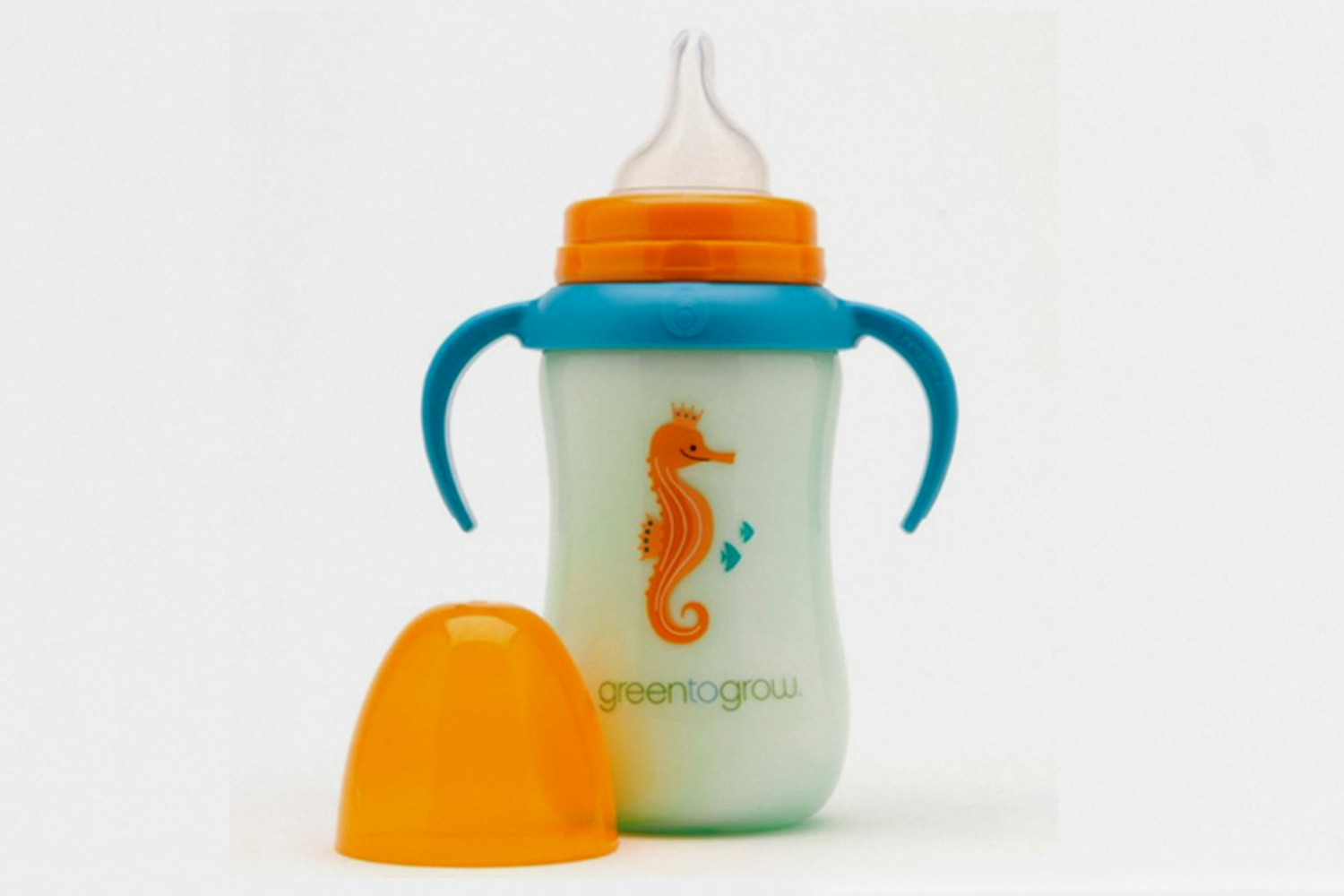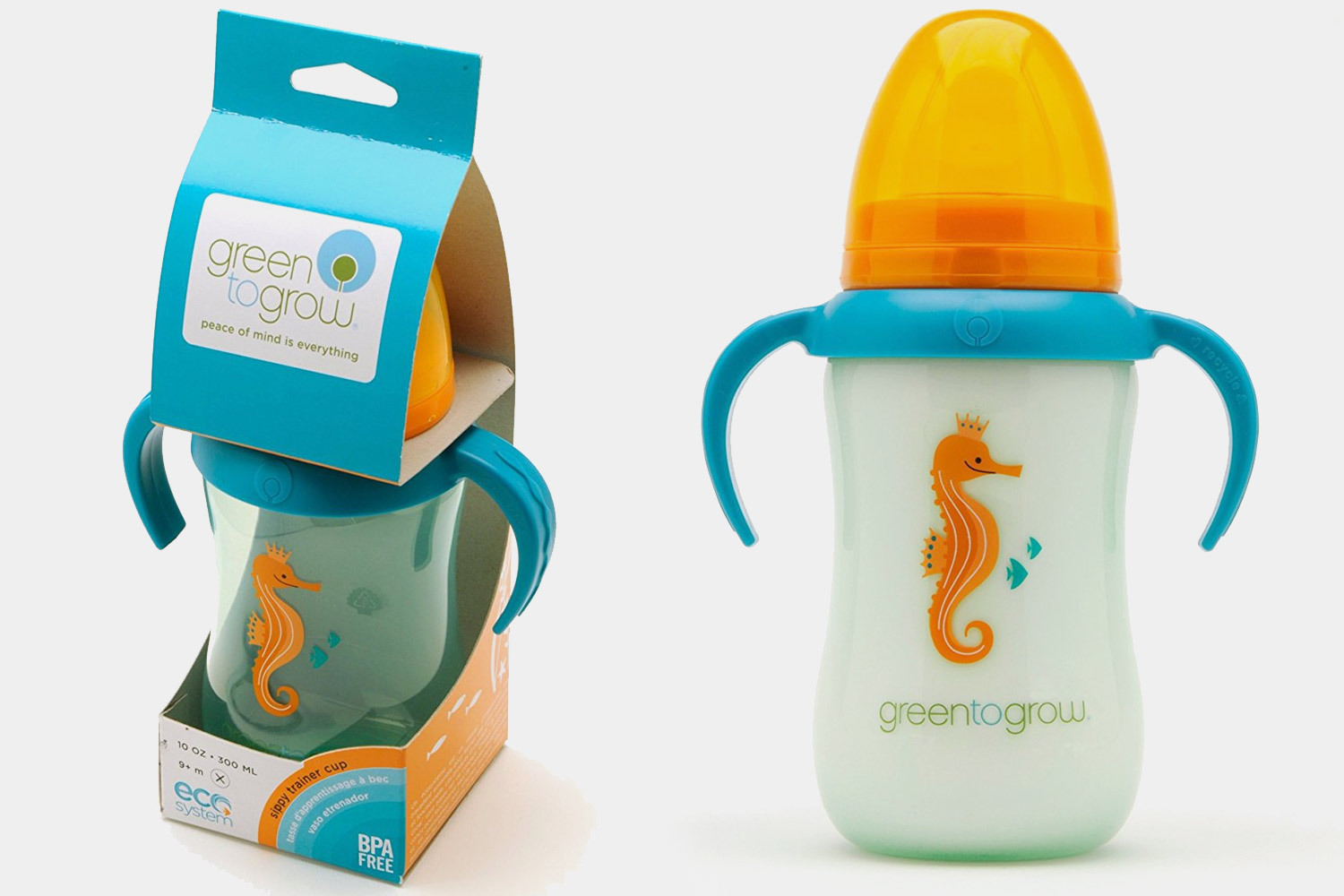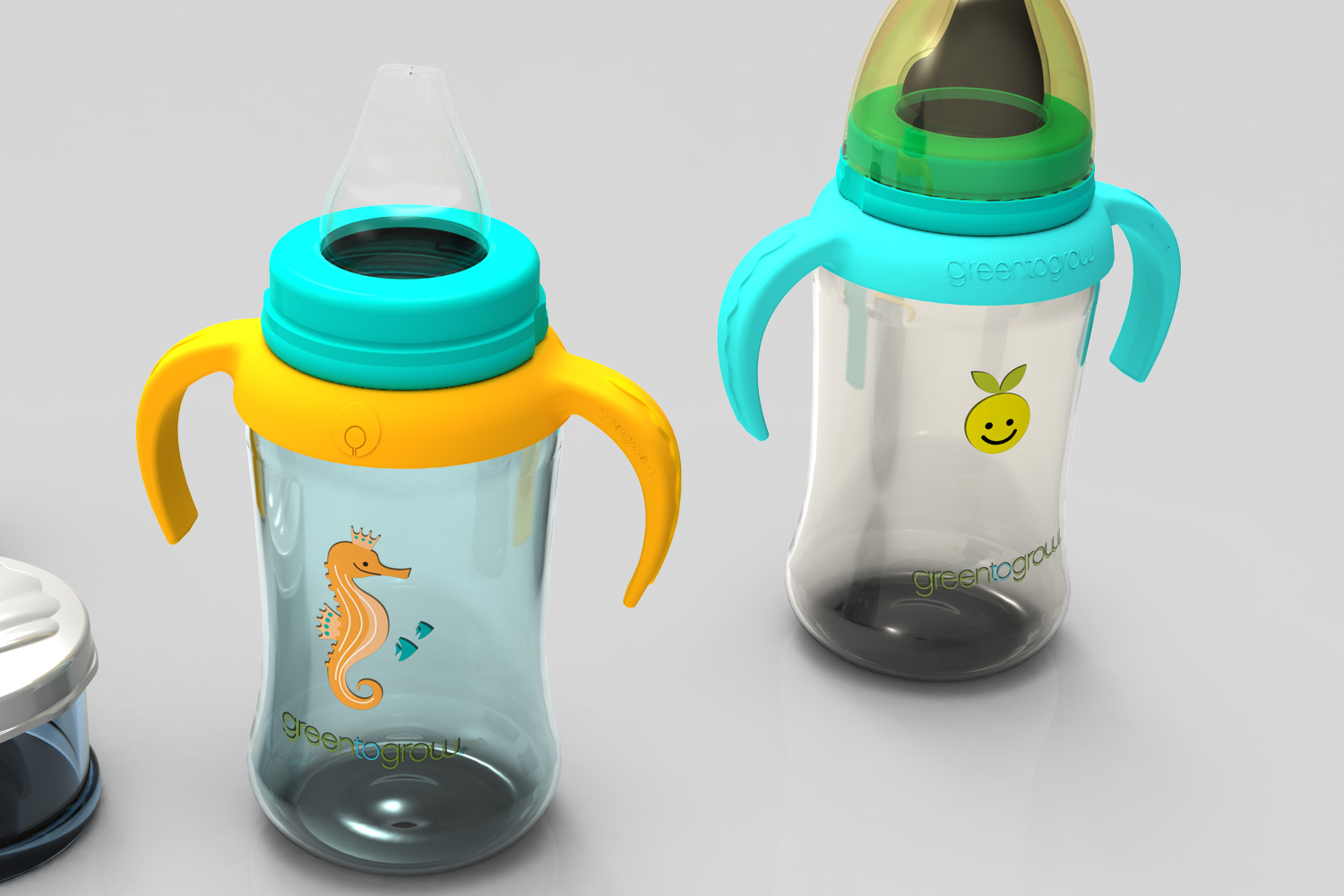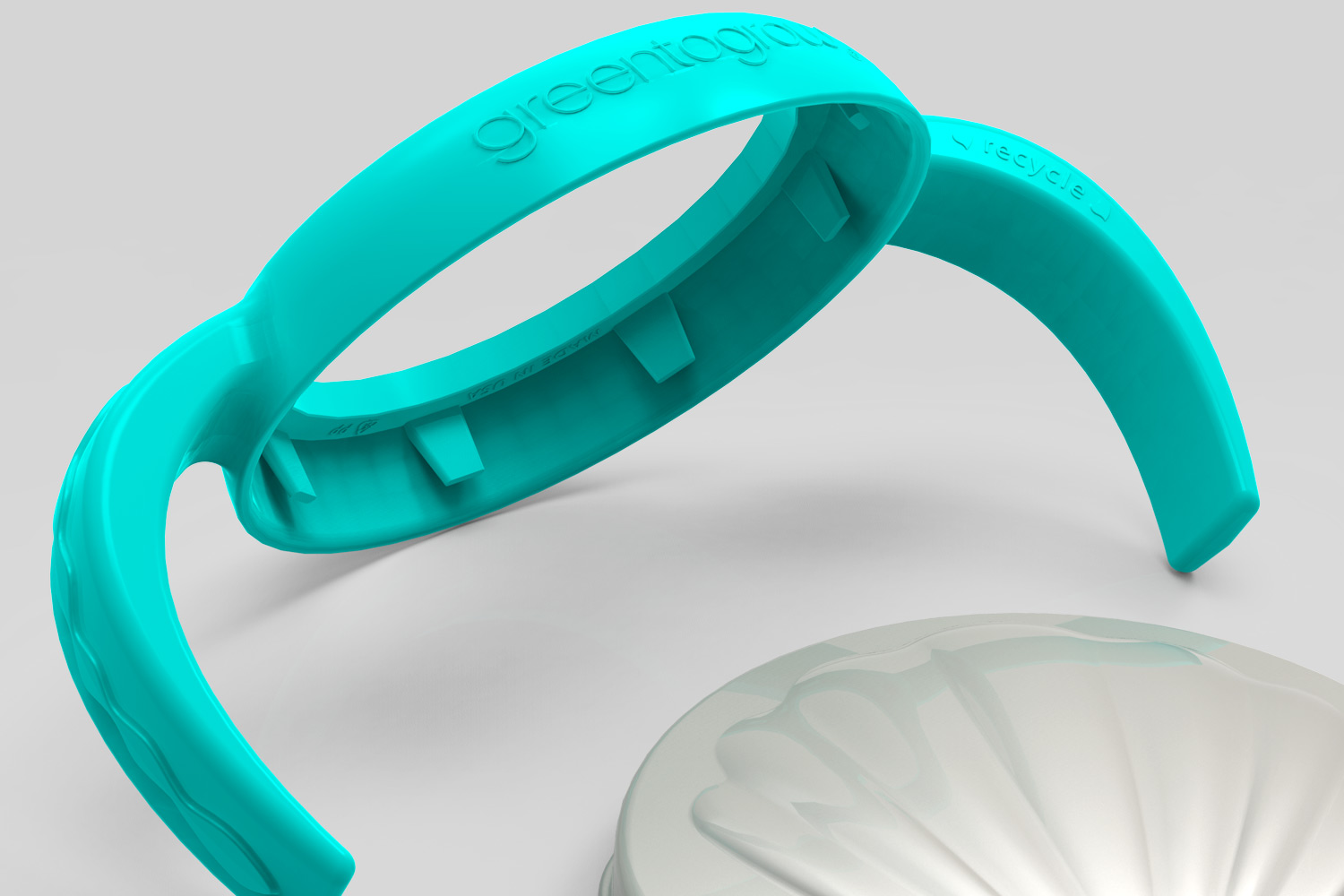 KEEP design studio built upon the existing Green to Grow brand DNA and designed an accessible form factor and new product release.  Simple silhouette and product sketches evolved into multiple 3D printed prototypes and final design for manufacturing (DFM).
We produced final working 2D engineering drawings and worked directly with our manufacturing injection molding supplier.  Part-line and draft analysis was performed and final 3D CAD data was locked and exchanged with the toolmaker.