Kinemetrics Etna-2
Proven history of innovation
The Kinemetrics ETNA 2 represents the next generation of ETNA-class accelerographs offering a NEW and cost effective solution, with web based monitoring capabilities.  ETNA 2 offers the most essential accelerograph features supporting a wide range of earthquake monitoring applications in a small, lightweight, and simple to use package. If you are interested in Earthquake Early Warning, in structural monitoring, in aftershocks surveys or even in induced earthquake monitoring related to oil and gas, and geothermal fluid injection activities, the ETNA 2 is the right product for you.
Industrial Design | CMF Design | Engineering – DFM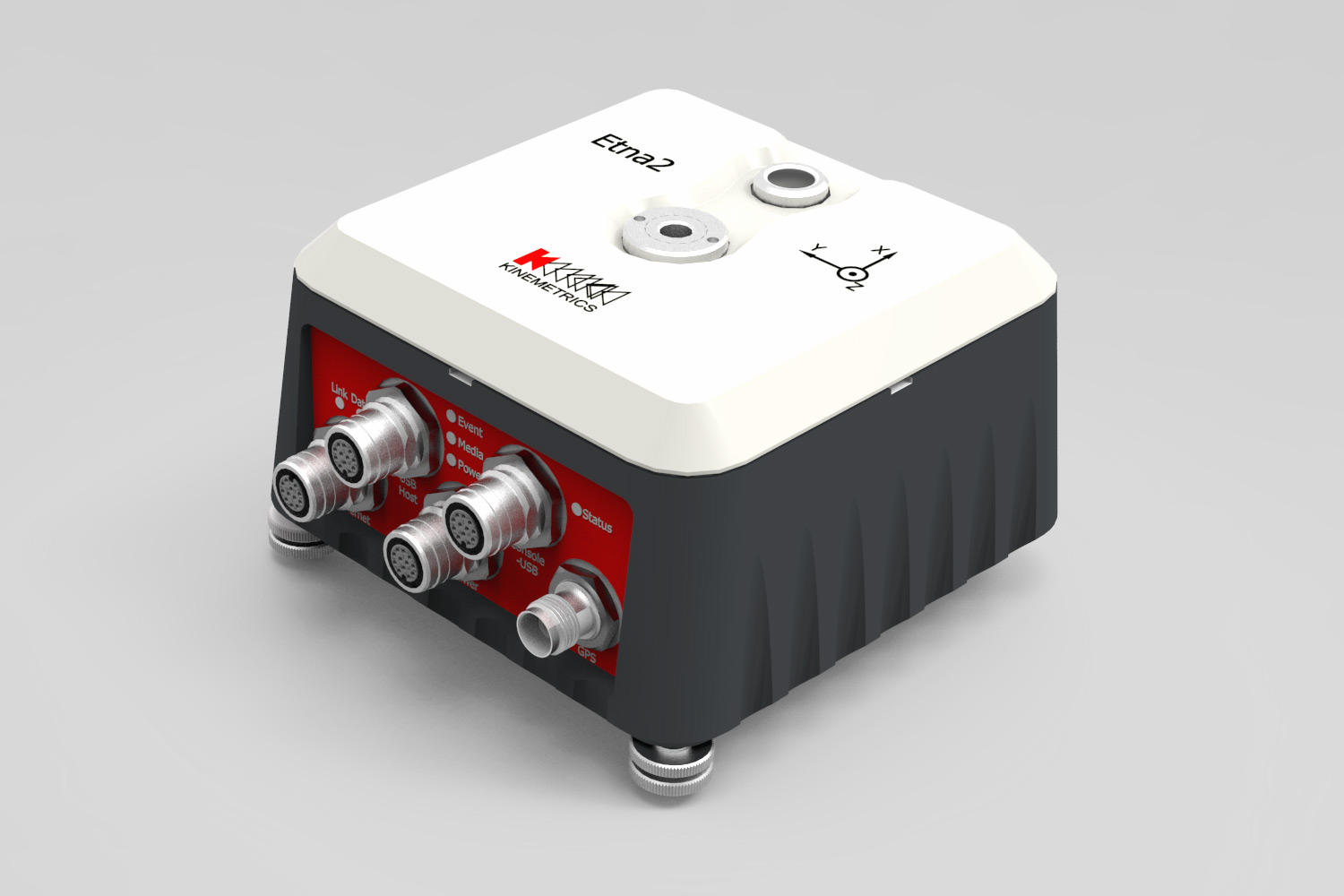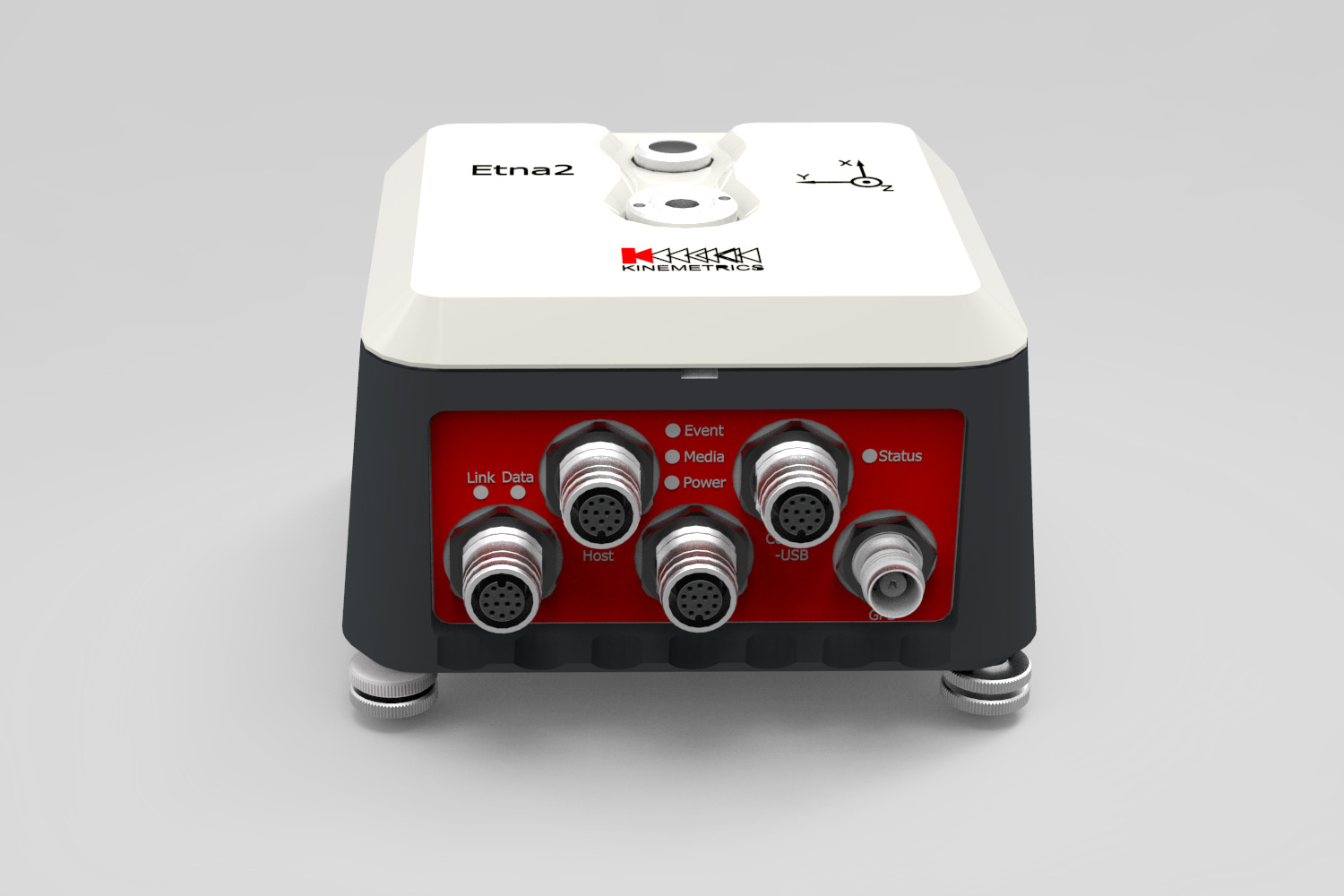 Color, Material and Finish (CMF)
KEEP worked with Kinemetrics on a family of seismic devices with a cohesive CMF (color, material, finish) design scheme.  The result is the CNC milled aluminum enclosure, zinc plated and powdercoated, with an IP67 rating.
The seismic instrumentation provides structural monitoring of buildings as well as valuable data and information on the behavior of buildings leading to improved understanding and better design codes.