Amada-Miyachi
Laser stent cutter
The Sigma Fiber Laser Stent & Tube Cutting System is designed for the precision laser micro cutting of medical stents and tubes. High speed linear motors and the latest generation digital controller minimize tool path cycle time.  A single mode fiber laser enables a fast and stable laser micro cutting process and good human factors design maximizes user ease and efficiency.
2018 GOOD DESIGN® AWARD For New Product Design.
Industrial Design | UX User Interface | CMF Specification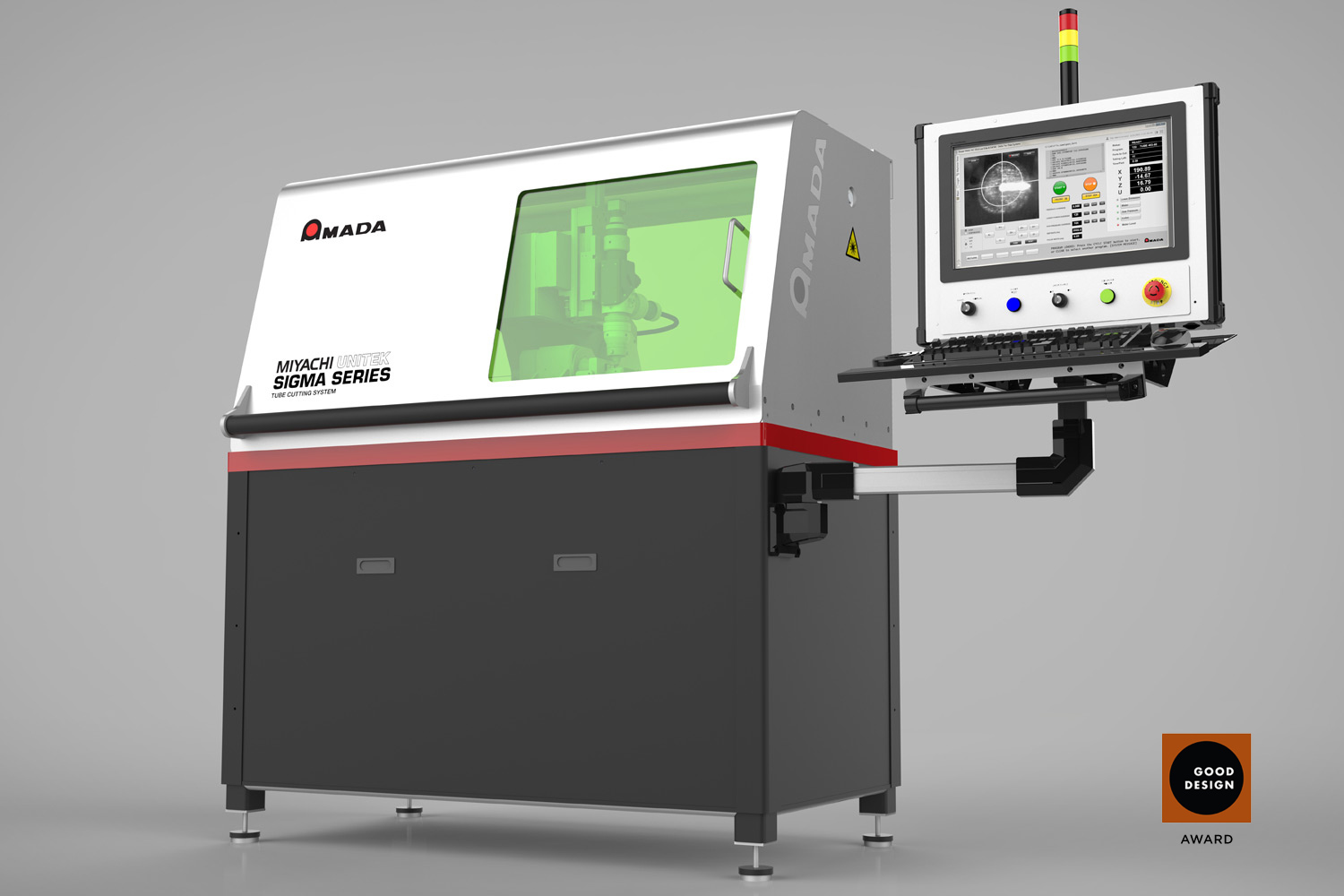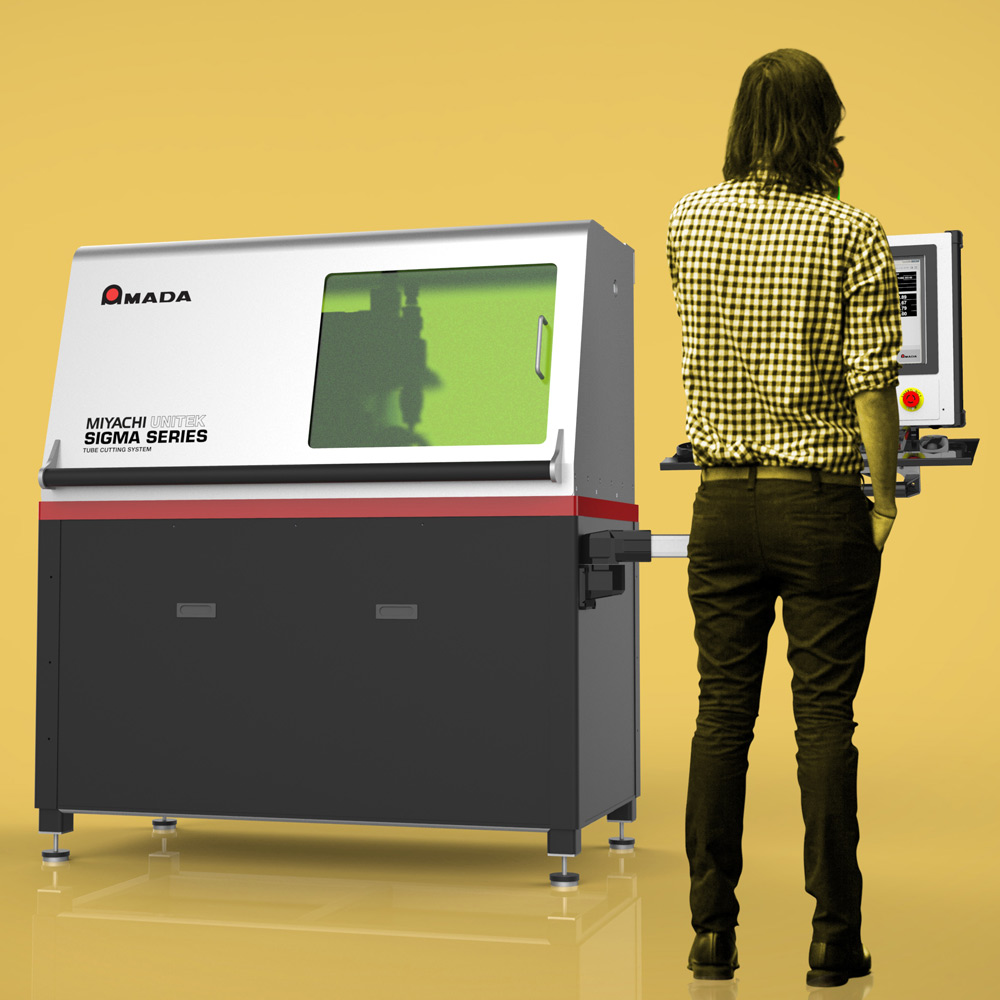 The fiber laser cutter has a flexible platform with up to 4 axes of motion and complete tooling options enable laser micro cutting of 0.01 – 1" tube diameters.  The software interface and hardware layout provides for user-friendly day in day out production.  This includes single screen UI, multi-level password protection, excellent workspace access, quick open slide door, internal process area lighting, part capture and unload options.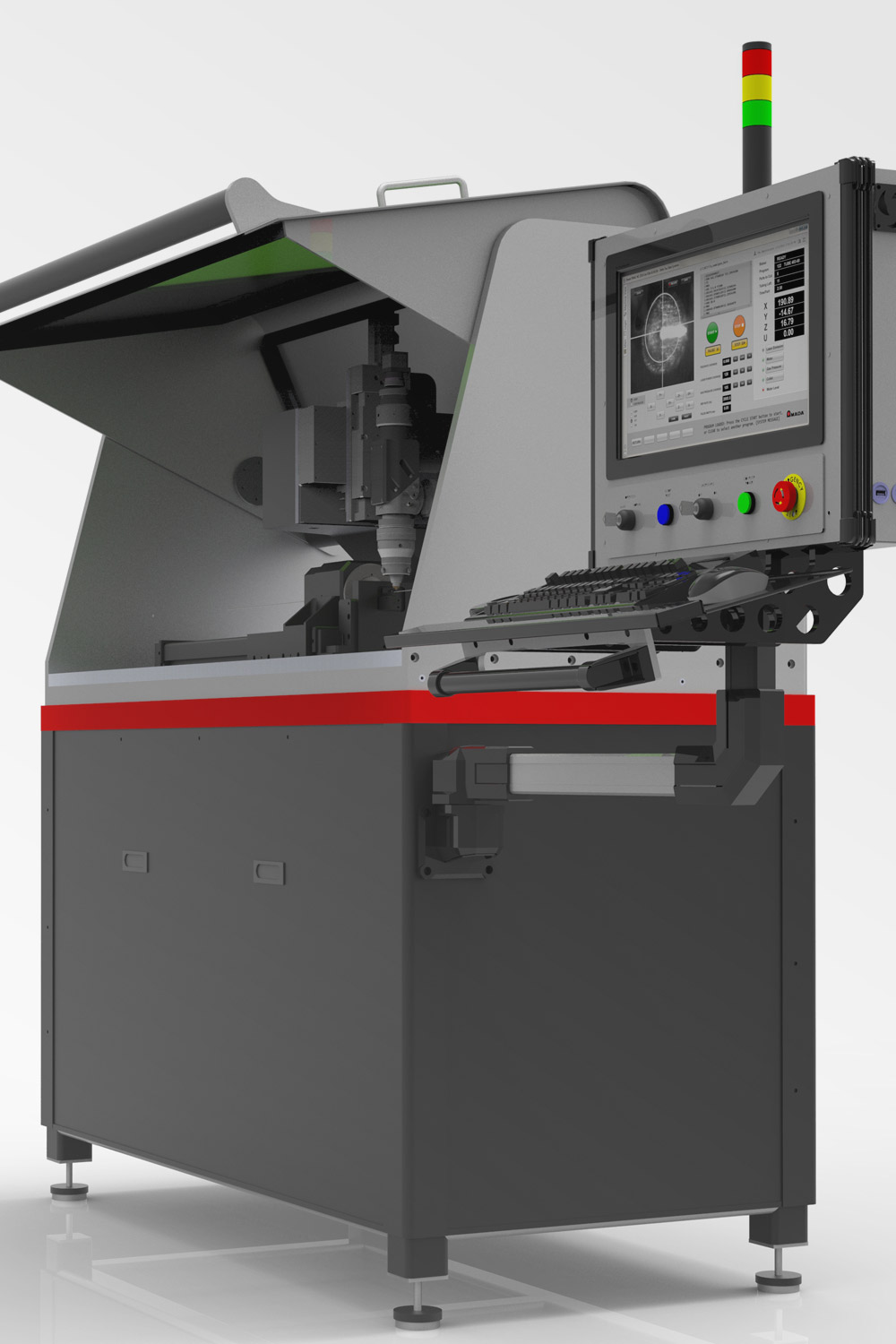 From Sketch to Final Design
We started on initial sketch concepts, prototypes and industrial design, and through to final Color, Material, Finish (CMF) specifications.  Design work also included interface design solutions for software man-to-machine interface (MMI) controls.