Lighting the path
powering your way
ADEON is an outdoor brand, founded by ANJI International Co. Ltd. in Ningbo, China. They are manufacturer to many of the largest brands in the outdoor industry. Their product line covers various outdoor product categories, such as backpacking, climbing, cycling, urban recreation and individual health, which are sold to over 40 countries in the world. We partnered with ANJI to help create a holistic branding system, packaging, and to launch new outdoor products.
Industrial Design | Packaging Design | Brand Identity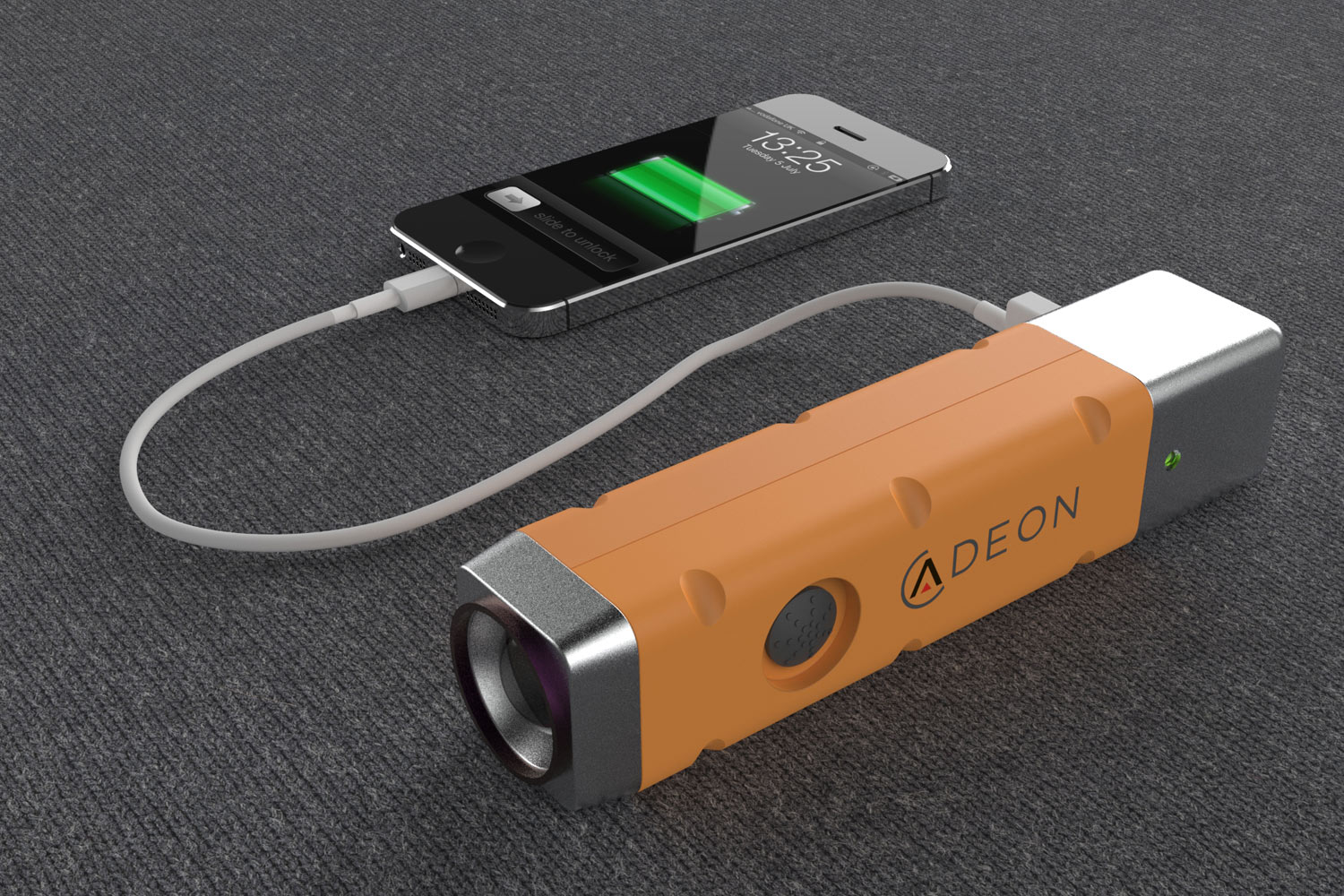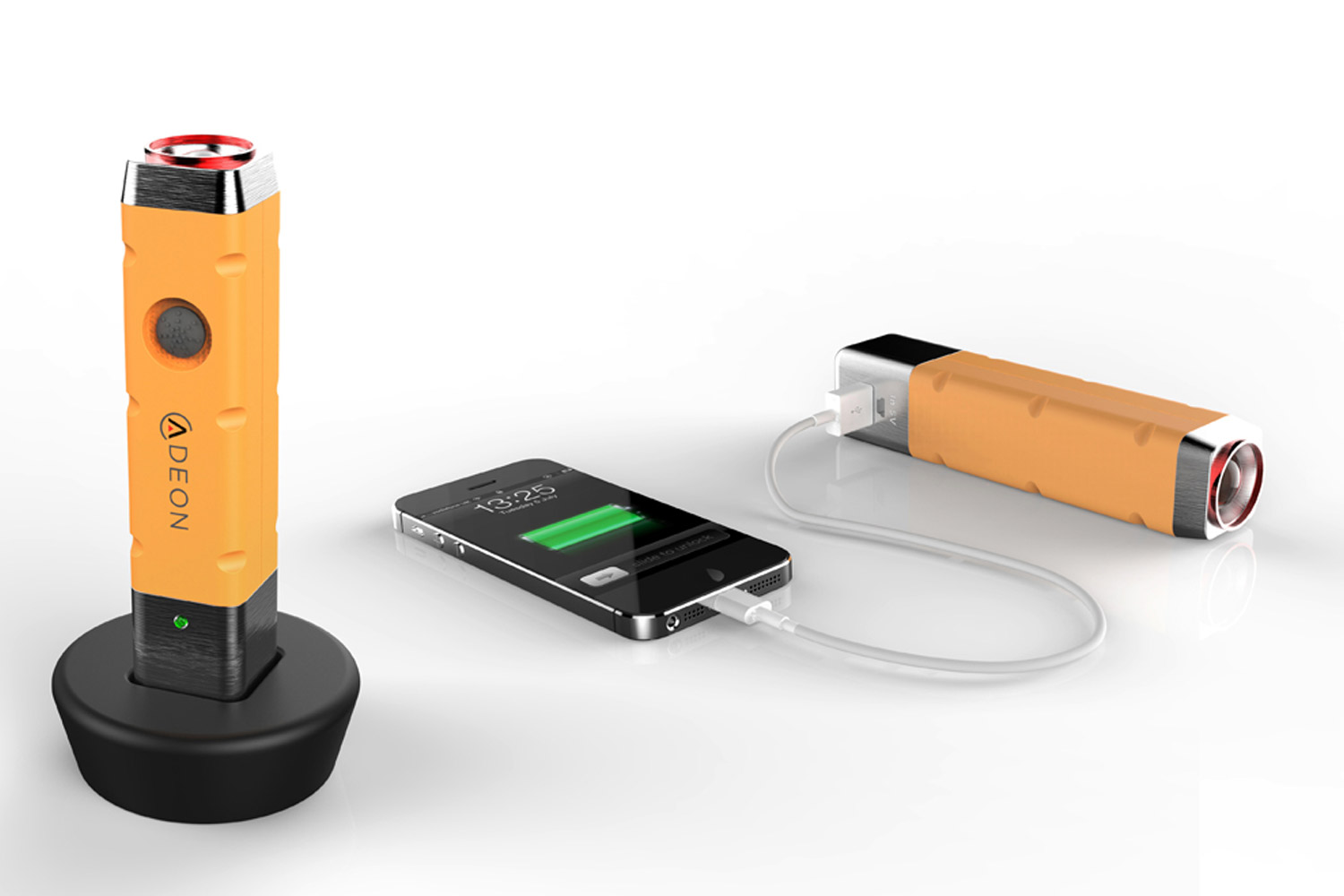 TPE-soft touch rubber material, anodized metal, molded plastic, PCB, Battery and LED light fixture. The LED Multi-functional Flashlight and Powerhub, included all product and industrial design, brand identity and packaging.
SPECIFICATIONS:
Bulb: CREE XPG-2
Highest brightness output: 350-400 Lumen
Battery : 1*18650 Li-ion rechargeable battery (4.2V/2200MAH)
Three conventional modes : High-Low-Strobe
Battery indicator visible in the dark
Power source : Charging base with AC wall plug
USB charging from laptop
Powerhub : Recharges your mobile phones via USB
Fully charged in 4 hours
Run time : 4-5 hours on high, 8-9 hours on low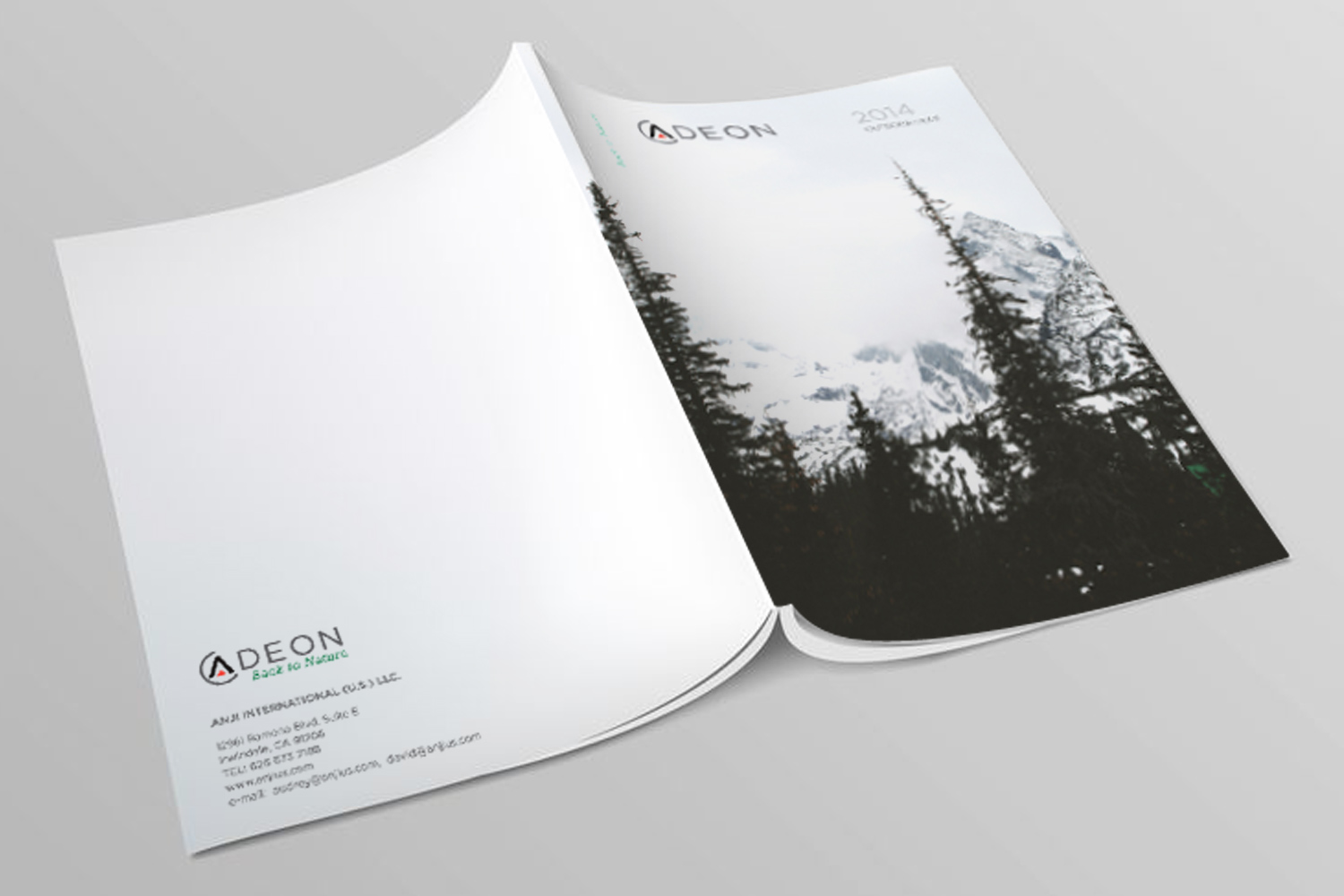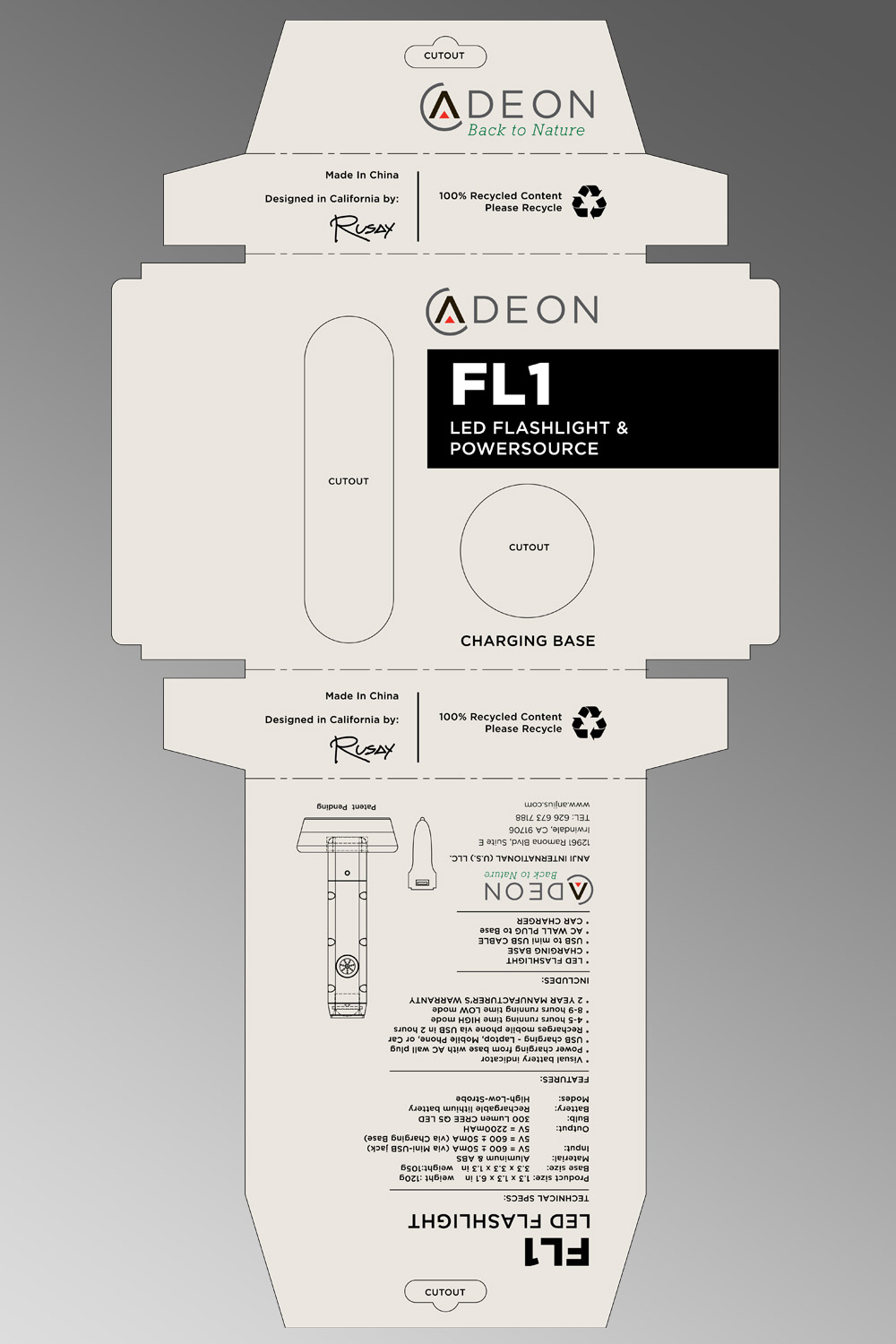 In addition to industrial design,  we created a comprehensive design system for the ADEON brand.  This included Brand Identity, Logo and Logo Type.  The design system was extended into structural product packaging for the LED Powerhub. The brand identity was utilized throughout product catalogs, on all ADEON products, website and other printed collateral.